Our practice proudly boasts an extensive menu of services; there's something for everyone! But don't be intimidated - the majority of our clients receive a mix of the "basics" (Deep Tissue, Myofascial Release, Swedish) if you aren't sure what you're looking for! Our therapists tailor each session individually based on what you tell us (or what your body tells us, if you don't know!). Modalities only need to be "chosen" in advance if they are our specialty services or if they're only offered by specific therapists.
We use hypoallergenic/Paraben-free lotions, and lightly scented aromatherapy oils. If you have sensitive skin or allergies, please let us know in advance and we will make sure to have the necessary products available.
Unlike many practices and spas who offer "hour" sessions that are actually 50 minutes, our hour is the full hour, hands on!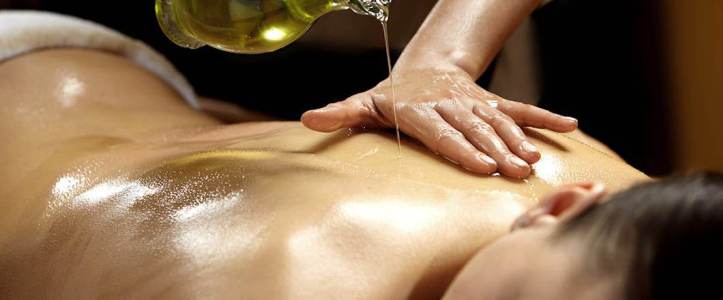 Abhyanga Massage
Abhyanga massage involves generous amounts of high-quality oil blended with Ayurvedic healing herbs, and a luxurious sequence of massage strokes that relax and soften muscle tissue. The oils nourish the body from inside out with amazing benefits to the skin (our largest organ!), and all the bodily systems.
60, 75, or 90 minutes. +$20 per session
Offered by: Bethany, Kimberly
Available by waiting list/cancellation only
Acupuncture
Acupuncturists are trained to determine where qi, the body's life force, is stagnated, weak, or out of balance. Qi is understood to travel throughout the body along predictable energetic pathways called meridians. During an acupuncture session, fine needles are inserted at specific points along the meridians which restores the flow of energy, promotes health and treats illness. Acupuncture can be used for many conditions including neck, back, joint and muscle pain, headaches, digestive issues, women's health, stress, anxiety and insomnia.
Offered by:Karla
Please contact Karla directly at kbarbieri@att.net or call/text 617-480-2241
Alexander Technique
The Alexander Technique is a psychophysical re-education system that stops unwanted responses to stimuli and helps to release deeply-held muscle tension. It improves coordination, posture, and breathing, and reduces stress and habitual fear responses. Often used to train professional athletes, public speakers, and performing artists, the Alexander Technique calms the nervous system and helps receivers become aware of how they're interfering with their body's natural poise and functioning. Book this technique as an entire session or as part of your massage therapy treatment!
Offered by: Paul
Aromatherapy Massage
Aromatherapy treatments combine therapeutic massage and a customized blend of essential oils to aid in the relief of physical and emotional symptoms. 60+ minutes recommended for a full body session; 30-45 minutes for back/neck/scalp, back/hands/feet, or in conjunction with Reiki.
+$5-$25, depending on application
Offered by: Jenna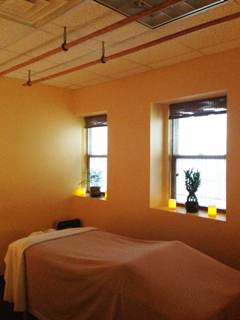 Ashiatsu Bar Therapy
Ashiatsu is a barefoot massage technique, using ceiling bars for balance and leverage, providing deep, luxurious strokes to the body, relaxing the muscles, stimulating the lymphatic and circulatory system, promoting deep relaxation.
60, 75 or 90 minutes only. +$20 per person
Offered by: Amy, Bethany, Kimberly, Lindsey
Available by waiting list/cancellation only
Active Isolated Stretching (AIS)
Favored by today's athletes, massage therapists, and fitness professionals, AIS is a method of holding individual stretches for 2 seconds, allowing for maximal blood flow and lengthening of muscle tissue. The result is an instantaneous increase in range of motion and improved elasticity of joints and fascia. Wearing loose fitting clothing is recommended.
Offered by: Kimberly, Tabitha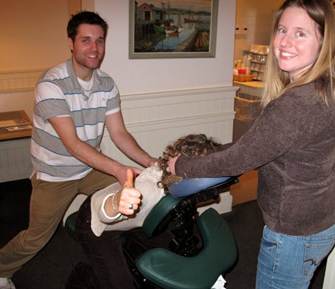 Chair Massage
Great for anyone short on time but in need of some TLC! The client remains fully clothed, seated in a specialty chair. We offer 15-minute chair massages at our practice, as well as in the workplace for up to 100 employees!
Offered by: all therapists
Cupping
Cupping is an adaptation of technique rooted in ancient Chinese medicine used to accomplish a wide variety of treatments; most prominently soft tissue release and the elimination of metabolic waste or "toxins" on a cellular level.
Offered by: Bethany, Billy, Caitlyn, Kim, Lindsey, Mike, Sasha
Deep Tissue/Therapeutic Massage
Deep Tissue/Therapeutic Massage is a technique aimed at accessing and releasing the deeper tissue structures of the muscle and connective tissue, working within the comfort level of the individual client.
Offered by: all therapists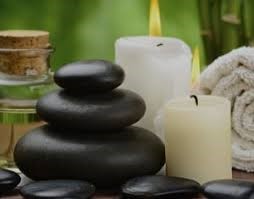 Hot Stone Massage
Hot Stone Massage includes the use of heated basalt stones to soften tension and deliver an incredibly relaxing massage. Unlike a traditional spa treatment, our therapists use the stones in conjunction with either Swedish or Deep Tissue massage strokes for maximum benefit.
60, 75, or 90 minutes only. +$20 per session
Offered by: the majority of our therapists
Cold Stone Therapy
Cold Stone Massage is designed to address the vascular component of migraine (and other headaches), aiming to reduce overabundant blood flow to the head and brain. Specifically designed marble stones, cooled to approximately 36 degrees, are applied to specific areas of the face and neck to alleviate headache symptoms and sinus pressure. A 30-minute or 45-minute cold stone treatment is recommended for specific treatments, or cold stones can be added to a longer session.
No extra charge for this modality.
Offered by: the majority of our therapists
Lymphatic Drainage Massage
Coming soon!
Lymphatic Drainage Reflexology
Lymph Drainage Reflexology is a reflexology technique that focuses on stimulating the lymphatic reflexes on the feet. The goal is primarily to drain excess lymph or other deposits from a compromised area and to reduce swelling in arms and/or legs. As the lymphatic system interacts with the cardiovascular, digestive, and immune systems, it can also offer help and relief with auto-immune disorders, endocrine, respiratory, or digestive issues.
Offered by: Sabine
Myofascial Release/Orthopedic Massage
Myofascial Release/Orthopedic massage is an effective and highly specialized stretching technique used to treat clients with a variety of soft tissue problems, to eliminate pain, and restore range of motion. MFR practitioners assess the whole body for improper posture and self-defeating holding patterns. Athletic injuries, range of motion problems, scar tissue release, and nerve compressions respond especially well to treatment.
Offered by: the majority of our therapists
Bethany, Kimberly, Lindsey, Mike, and Jean-Pierre hold advanced certifications.
Prenatal Massage
Prenatal massage can help reduce lower back pain, swelling, headaches, stress, and anxiety. Each session is tailored specifically to the needs of expecting mothers in all stages of pregnancy. A body cushion support system enables our moms-to-be to lie face down if they prefer, or several pillows and bolsters can be used for a comfortable side-lying position. Prenatal Massage is available throughout pregnancy, though we require physician permission during the first trimester.
60, 75, or 90 minutes only. +$20 per session
Offered by: the majority of our therapists
Raindrop Therapy
Raindrop Technique® combines unique, targeted massage and energy approaches with pure essential oils for a deeply harmonizing, rejuvenating, and relaxing experience. The therapeutic-grade oils are applied to the spine and feet, followed by massage, reflexology techniques and heated towels. Drawn from Native American wellness traditions, Raindrop Therapy strengthens the immune system, aids in the healing of physical and emotional injuries and imbalances, and detoxifies the body.
60, 75, or 90 minutes only: +$20 per session
Offered by: Kimberly
Available by waiting list/cancellation only
Reflexology
Reflexology is a bodywork technique based on the principle that there are reflexes in the hands and feet that correspond to every part, organ and gland in the body. Pressure point massage is expertly applied to the feet and hands balance the nervous system, stimulate endorphins, and relieve pain and stress.
Offered by: Sabine
Reiki
Reiki is a form of Japanese energy work based on the concept that an unseen "life force energy" flows through each individual. When one's "life force energy" is low, one is more likely to suffer physical and emotional illness and imbalance and if it's high, one is more capable of experiencing health, happiness, and resilience. This modality is an excellent choice for clients who cannot tolerate deep pressure or have a sensitivity to touch, as Reiki practitioners utilize a gentle laying on of hands to cleanse and balance the energy system in the body.
Offered by: Amy, Jenna, Lindsey (level II), Michelle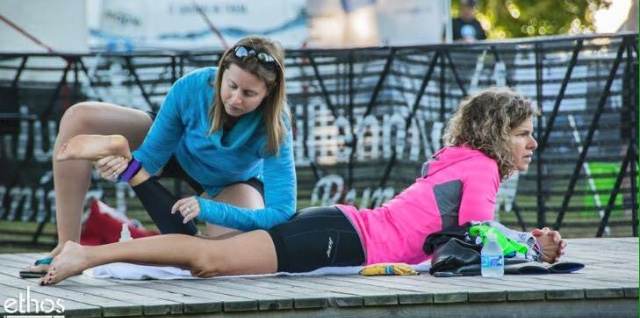 Sports Massage
Sports Massage is a special form of massage that prepares the muscles for peak performance, drains away fatigue, relieves swelling, reduces muscle tension, promotes flexibility, and prevents injuries. Perfect for pre- and post- athletic events, such as 10Ks, marathons, Pan-Mass, triathlons, etc.
Offered by: all therapists
Swedish massage
Swedish Massage is a relaxation technique featuring long strokes to improve circulation and flexibility, detoxify the body, ease sore muscles, and calm the nervous system.
Offered by: all therapists
Thai Massage
The intersection of Massage Therapy and Yoga! Get the benefits of passive therapeutic stretching and lengthening via assisted yoga positions, while having your muscles deeply worked. The combination of the deep pressure and movement enhances circulation while improving flexibility and range of motion. Offered from the comfort of a massage table.
60, 75, or 90 minutes only. +$20 per session
Offered by: Tabitha
Learn to Massage!
Our "learn to massage" class is a 60-minute partner tutorial where you'll learn to give (and receive!) a Swedish massage! One of our expert therapists will show you and your partner basic massage strokes, draping techniques, proper body mechanics, and act as a resource for all things massage-related. Each participant will receive instruction AND time on the massage table. A great anniversary or birthday gift!
Offered by: Bethany, Bonnie, Caitlyn, Jean-Pierre, Lindsey
---
Abhyanga, Ashiatsu, Hot Stone, Prenatal, Raindrop Treatments, and Thai Masage
add $20
60, 75, or 90 minutes only
Chair Massage $30
15 minutes only
Aromatherapy, Cupping, & Kinesio Taping
Add $5-$25 depending on application
On-Site Chair Massage
$105 per hour per therapist (including travel time from Needham/Wellesley), + $25 travel/set up charge per therapist; two hour minimum.
2-hr minimum
Looking to book us for your company? Please fill out our appointment request form!
B In Touch Massage Therapy is unable to accept third-party insurance at this time. Many companies offer flexible spending accounts where Massage Therapy treatments are accepted. We can provide receipts, invoices, and letters for reimbursement purposes as needed.
Return Policy: All purchases are transferable, but non-refundable.